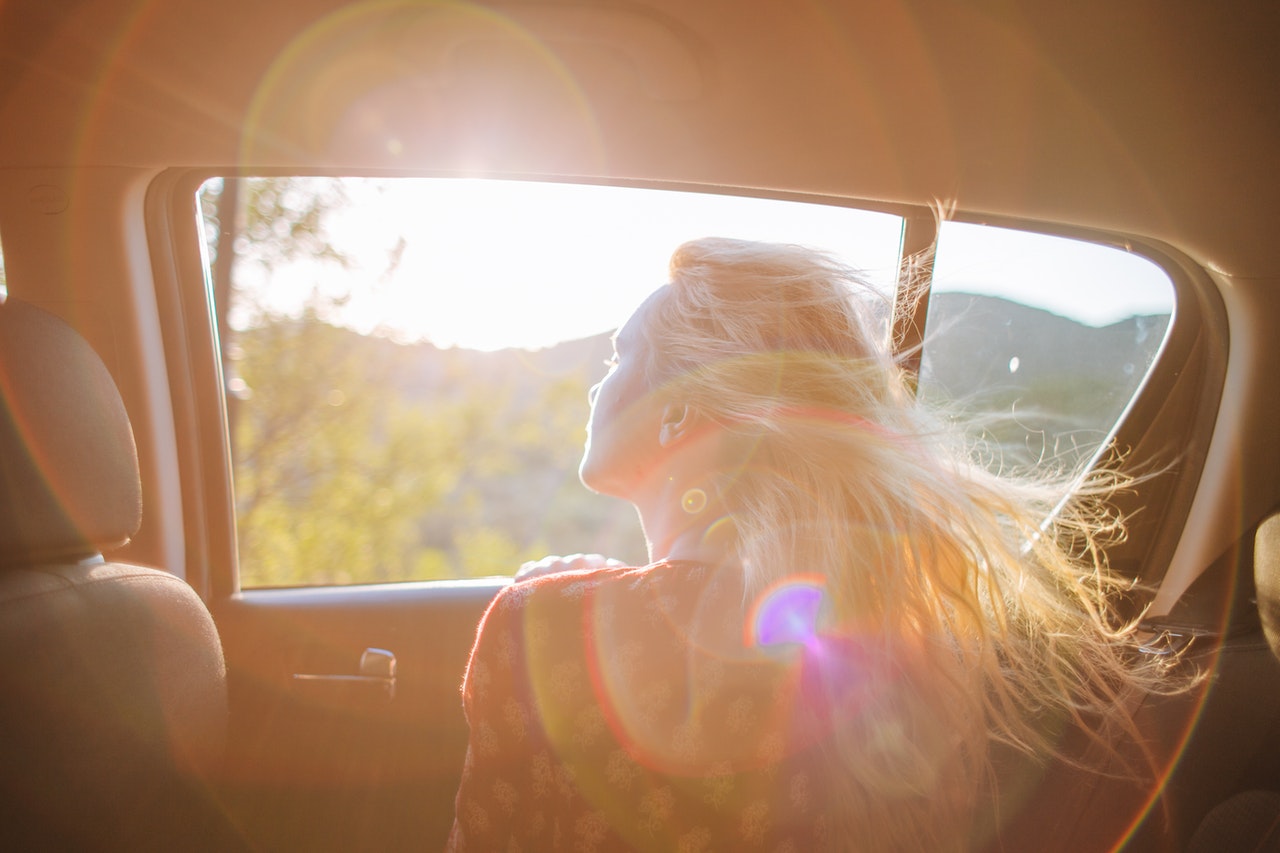 Can You Get A Suntan Through Glass?
As the weather gets warmer, there may be times you want to stay indoors and appreciate the sun without being directly in its rays! But as you bask in the light of the window, is it still possible to get a tan? 
Whether you're looking to enjoy the brightness but avoid sunburn or top up your suntan from the comfort of your living room, we'll be exploring whether or not you can tan through glass. 
Let's get into it!
What causes suntan or sunburn?
Before we look at whether or not you can tan through glass, we need to get scientific and break down exactly what causes suntan and sunburn.
The sun emits ultraviolet (UV) rays. These rays come in three forms: Ultraviolet A (UVA), Ultraviolet B (UVB), and Ultraviolet C (UVC). Fortunately, the Earth's atmosphere filters UVC rays, which are the most harmful, so they cannot reach the ground or impact the skin.
UVA and UVB, on the other hand, make it through the atmosphere and can both be harmful to the DNA in our skin cells. These are the rays responsible for sunburn and suntans, as well as contributing to longer-term cell damage. Therefore, it's important to use appropriate sunscreen to protect yourself from UV rays when out and about. 
Around 95% of UV rays that reach the Earth's ground are UVA. They have a longer wavelength than UVB rays and can penetrate the skin more deeply, leading to premature skin cell ageing and the risk of skin cancer. 
Most sunbeds in tanning salons use UVA radiation because it promotes melanin production — the dark pigment in our skin that leads to a suntan and freckles. Sunbeds use this variation of UV rays because they produce an immediate tanning effect. As well as posing potential skin cancer risks, overexposure to some UVA rays can also cause sunburn: hot, red, sore skin. 
UVB rays, which account for the remaining 5% of UV rays that make it through the Earth's atmosphere, also trigger the skin cells to produce melanin. Unlike UVA radiation which immediately darkens the skin, a tan from UVB rays tends to be more delayed. Although UVB rays don't penetrate the skin as deeply as longer UVA rays, they are more intense on the outermost dermis layers. This intensity makes them more likely to cause sunburn and have us reaching for the aloe vera gel!
Can you get tanned or burnt through glass?
So, can you tan through glass? Unfortunately, the answer to this question isn't totally straightforward. Ultimately, UVA and UVB rays can cause both sunburn and tanning. However, the impact through windows depends on the rays' wavelengths and how easily they can pass through certain types of glass. 
UVB rays, which cause the body to produce melanin, have a wavelength between 280 and 320 nanometers (nm). Most glass, including car windows, blocks 97% of these wavelengths. Cloud cover can also block UVB rays, so you're less likely to notice their effects on a grey day. 
UVA rays, on the other hand, have a longer wavelength of between 320 to 400 nm. As a result, they can penetrate clouds and most ordinary glass — including many car and home windows. Because UVA rays actually range in wavelength, too, some can get through glass and damage the inner layers of skin. Therefore, long enough exposure to sunlight through a window can cause burning and long-lasting cell damage.
So, although you may not get a slow-developing tan from UVB rays, there is a chance you can experience sunburn through glass if you are exposed to the UVA rays from direct sunlight for long enough. To be on the safe side, it's best to apply appropriate SPF sun cream if you're spending a lot of time in sunlight through a window, for example, on a long car journey.
Do you absorb vitamin D through glass?
Known as the 'sunshine vitamin,' because of its prevalence in UV rays, Vitamin D plays an essential role in maintaining strong and healthy bones. As well as triggering melanin production, when UVB rays hit our skin, they cause the body to convert cholesterol into Vitamin D. 
Unfortunately, as most kinds of glass block UVB radiation, you can't absorb Vitamin D through most windows. If you're worried about low levels of Vitamin D, you might be tempted to go out in the sun without protection. However, this heightens your risk of cell damage from both UVA and UVB rays, so you might want to consider Vitamin D supplements instead. 
What glass blocks out harmful rays?
A light and airy conservatory is a great way of brightening your home. But what about those harmful UVA rays sneaking in? As well as posing potential health risks, direct sunlight can fade and damage your furniture and books.
If you're worried about the sun's impact on your skin and belongings, have you considered UV filter glass? This type of glass has been specifically designed to block out harmful rays.
Whether you're looking for a conservatory upgrade or Bay Windows to make your living room feel more spacious, why not give us a call to discuss your UV filter options? At Launa, we can fit all our products with a special layer to provide you with protection from the sun's harmful rays. You can get peace of mind without compromising your home's style or light levels.
The long and short of it
So what's the bottom line? Well, you might not become bronzed or lobster-red from short amounts of sunlight exposure through most windows, but long UVA rays can still have a harmful effect on your skin cells. As such, it's best to be on the safe side and apply sunscreen if you're going to be sitting in a bright window for an extended amount of time. 
If you particularly enjoy spending time in a sunny window but want to protect your skin, why not have a chat with us about UV filter glass? Alternatively, you can pop to our Exeter showroom, where we'd be happy to discuss your window options.