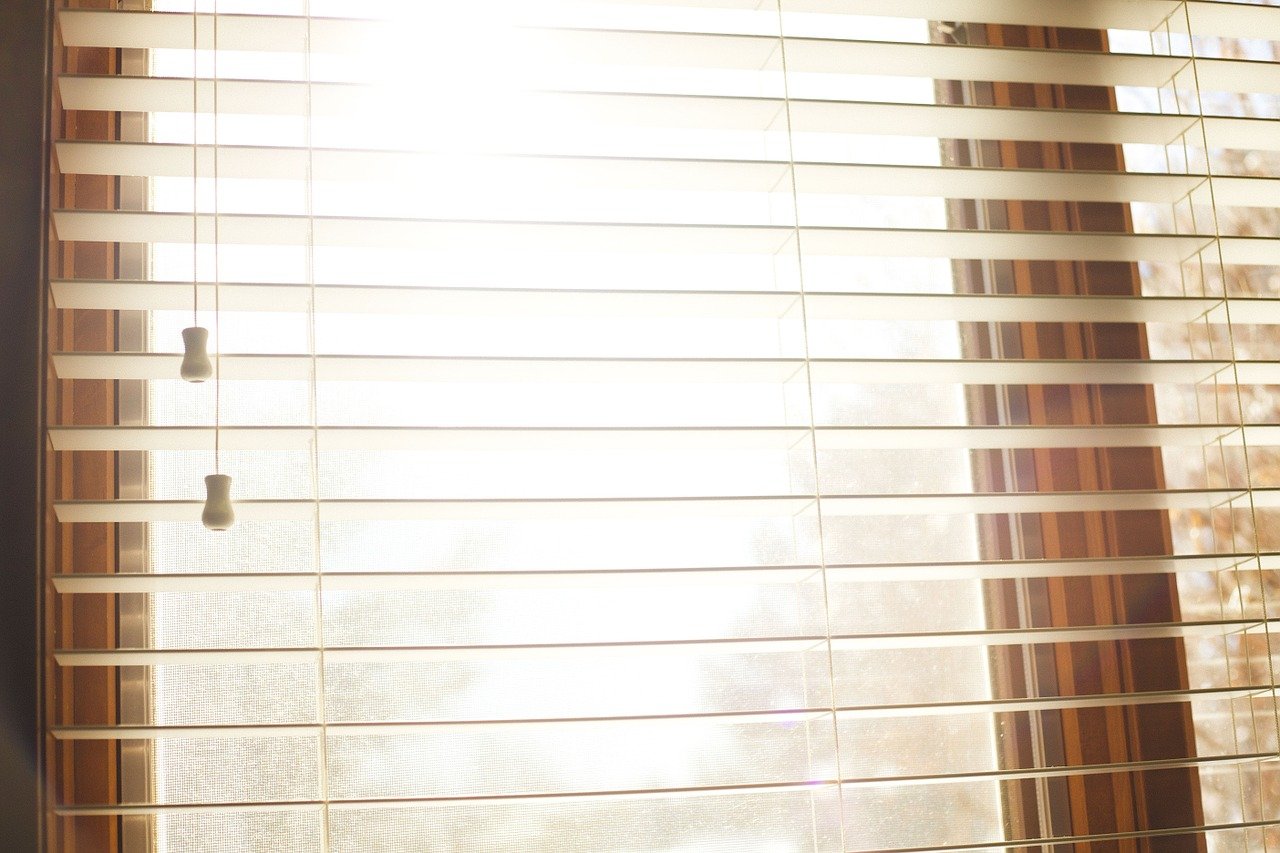 How to keep your conservatory cool in the summer and warm in the winter
A conservatory is a great way to add extra space to your home and bring in lots of natural light. But as they are built from massive panes of glass, it's no wonder that conservatories are subject to temperature fluctuations! 
If you find yours is like a greenhouse in hot weather and an igloo in the cold, don't worry, there are a few actions you can take to make it a more comfortable place to relax in. Read on for our advice on how to keep your conservatory cool in the summer and warm in the winter.
How to keep a conservatory cool
Conservatories and orangeries provide wonderful environments for cultivating exotic plants. However, they should also be a space you enjoy spending time in! If you can't sit in yours without sweating, it may be time to explore how to make your conservatory cooler.
Increase ventilation
It may seem like an obvious solution, but opening your windows and doors to provide a good airflow can make the world of difference in a stuffy room. If it's still too hot, or if open windows ramp up your hayfever, you could also install a ceiling fan. Another option is to set up an electric fan if you have plug socket facilities. 
Put up blinds
Putting blinds up in your windows can help block the sun's intense rays and add a nice visual touch to your conservatory. Going for a light colour or neutral shade is an excellent way to keep the room cool without making it dark. 
As an added bonus, drawing the blinds can help keep your conservatory warm in the winter, too!
Install air conditioning
If you have a little more budget to spend on keeping your conservatory cool, you might like to consider installing an air conditioning unit. Though it can be a bit pricier than other options, it could be a worthwhile investment if you plan on spending lots of time in your conservatory throughout the summer.
How to keep a conservatory warm
Whether you use your conservatory for dinner parties, Christmas celebrations, or a New Year bash, it can make an excellent entertaining space through the winter. However, if your guests are shivering, you might want to look at how to keep a conservatory warm!
Create heat
An electric heater is a handy way to circulate warm air and keep your conservatory toasty. With the windows and doors closed (and effective insulation), it shouldn't take long for a chilly room to heat up. It will require a plug socket, however. If this isn't an available option for you, why not light some candles? As well as a source of heat, you'll get some cosy mood lighting for those long winter evenings!
Insulate
Creating heat is all well and good, but if it doesn't stay in the room, your conservatory will stay chilly. Effective insulation is essential for keeping your conservatory or orangery warm in the winter as well as keeping it cool in the summer. 
If you notice heat keeps escaping as quickly as it's produced, it's a good idea to check whether there are any gaps it could be sneaking out of. You can place draught excluders at the bottom of any doors and make sure all windows are well sealed. To keep weatherproofing seals in tip-top condition and prevent the need for repairs, it's helpful to clean them every so often with a damp cloth.
Perhaps your conservatory has single-glazed windows and is in need of an upgrade? Installing double or triple glazing is one of the most effective ways to keep your rooms warm, whether that's your bedroom, kitchen, or conservatory.
Unlike single-glazing, double and triple glazed windows consist of layered panes that hold heat-insulating gas. They not only keep you warm but can reduce your energy bills and prevent condensation.
Install appropriate flooring
As well as insulating your windows with double or triple glazing, it can be helpful to insulate your flooring.
Tiles with a high PEI rating are hard wearing as well as insulative. Alternatively, you could go for a carpet with a thick underlay — which can be nice and cosy on the feet, too! However, if you do want to carpet your conservatory floor, it's best to get an expert out to check the room for damp first. 
Add underfloor heating
Underfloor heating is another cosy way to keep your conservatory warm from the bottom up. However, it can be a more expensive option, and it's not suitable for every home. If this is something you'd like to explore, it's a good idea to get somebody out to assess whether underfloor heating is a suitable solution for your property.
Enjoy your conservatory all year round
Just like wearing a hat can impact the temperature of your entire body, the roof is an important factor when it comes to keeping your conservatory a comfortable climate. If you've noticed yourself avoiding the conservatory in the midday sun or have to wrap up to relax in the space, you might want to consider a replacement roof.
Got an ineffective old polycarbonate roof? Our high-technology glass offers brilliant insulation so you can get the temperature you want, no matter the season. You can also choose to add UV filters to the glass, which can protect your furnishings against fading in the sun.
As well as providing a wealth of practical benefits, our conservatory roofs come in an array of styles. From modern tiled roofing to tiered lantern designs, you can find the perfect conservatory roof to complement your property. Why not explore our brochure or give us a call to discuss your options?
And remember, we can always have a chat in person! Just pop down to our showroom in Exeter.